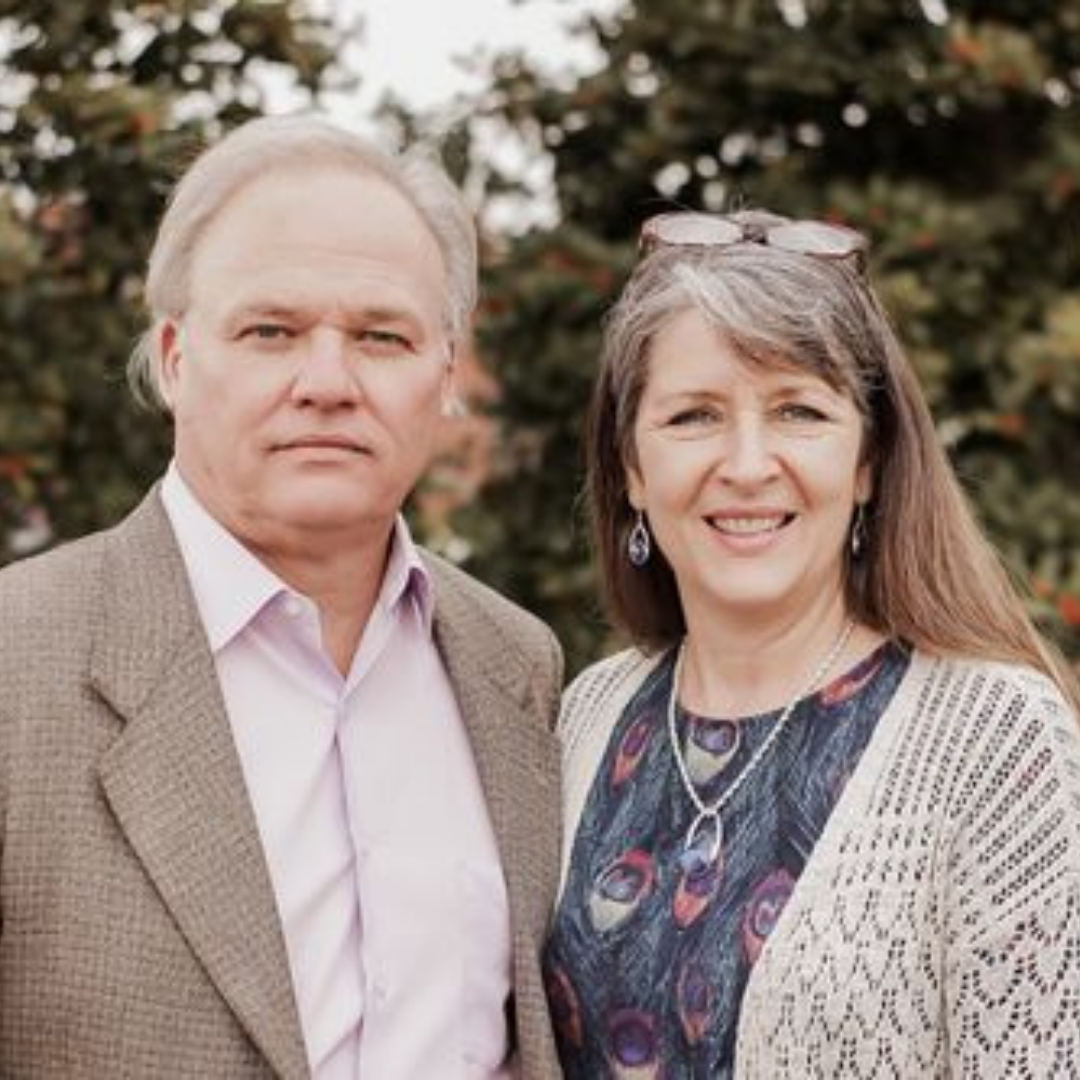 Bill & Beth Cloud, Shepherds
Bill and Beth grew up in the same south Georgia town, went to rival high schools and lived just a few doors apart when they first met. Their life together officially began in March 1986, and in early 1988 they started a family with the arrival of their firstborn, Brandon. Their second son, Nathan, would follow two years later.
The trajectory of their life really began to change in September 1988, when Bill decided it was time to straighten up and live right. They began attending a church in Deland, FL, and it was here that the importance of Israel and the Jewishness of Jesus was first revealed to them. In 1990, Bill was given the opportunity to attend the Feast of Tabernacles in Jerusalem and participate as part of the worship team. Upon returning home, he and Beth began to study about the Hebrew Roots of Christianity; they began hosting Shabbat meetings, Hebrew classes and teaching to others what they were learning about their faith.
In 1997, the four Clouds moved to Tennessee and settled in Cleveland, where Bill began working for Perry Stone's ministry, Voice of Evangelism. During his tenure there. Bill's understanding of Hebraic concepts, including the language, was exposed to a much larger audience and resulted in invitations to speak at various churches and conferences. By early 2000, it was apparent that God was calling the Clouds to step out of their comfort zone and into the world of full time ministry. In May of that year, Shoreshim Ministries was born.
Since then, the Clouds – now six members strong: Alan (born in 2003) and Allison (born in 2005) – have traveled across the country and back many times, as well as to other nations, encouraging thousands to return to the roots of their faith. The message God birthed in them over 30 years ago has been proclaimed on the airwaves, through print media and in countless meetings, large and small, from coast to coast.
In February 2019, God once again called the Clouds to step out of their comfort zone. They began hosting meetings in Cleveland, and Bill curtailed his travel. In June 2019, they, along with their children and many local believers, established Jacob's Tent. It is here that they will continue to share the message that has forever changed their lives, in the belief that it is continuing to change the lives of others.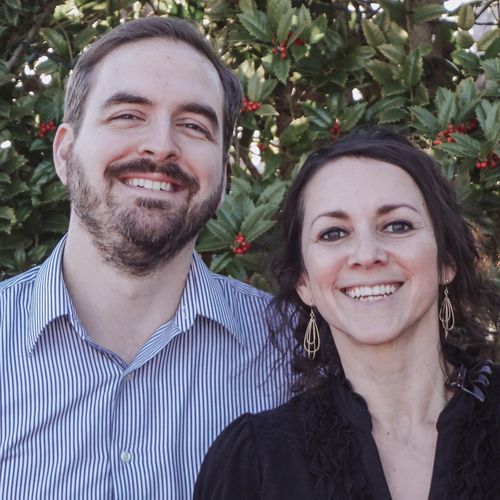 JEREMY & CARMEN DOLL, Youth Leaders
Jeremy and Carmen are the youth leaders for the 'Quiver' program at Jacob's Tent. 
They
've been
married since 2000, blessed with three children, and 
have been serving in the youth ministry since 2016
.
They
 have 
also 
had the opportunity to serve at youth camps.
Jeremy and Carmen

 both love to see God move and speak through the youth, and enjoy being a part of raising the next generation. Their ministry prioritizes teaching youth about 

their 

individual relationship with the Father through 

prayer, 

studying scripture, and understanding Godly order in the home.
The mission statement for 
Jacob's 

Quiver is based on 2 Timothy 2:15-16; 19; 22-25

:
"Teaching the next generation to make every effort to present themselves before God as tried and true, as an unashamed worker cutting a straight path with the word of truth. Being the Lord's servant, to be kind to all, able to teach, and patient. Raising up our youth in the Father's will, and for them to lift up each other."
Jeremy also teaches teens and young adult
s

 principles

 of finance

 to better equip them as they begin their college and career journeys

. 

This includes learning the fundamentals of saving, investing and retirement. 

Carmen is 

also 

the 

worship 

dance leader for Jacob's Tent

, and is passionate to share her love of praising God with anyone who wants to join in the dance. 
If you have any questions relating to

 Quiver or

 

worship 

dance, please contact 

them

 at: quiver@jacobstent.org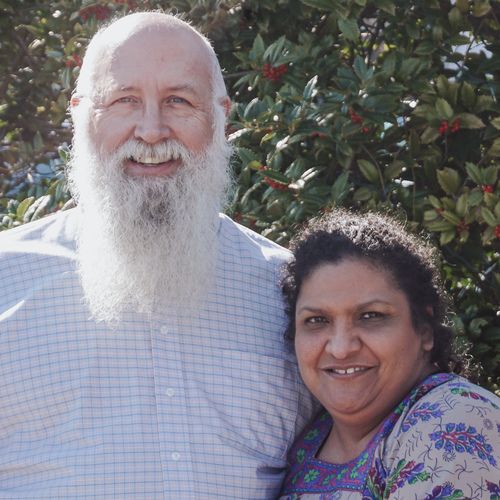 Robert & Neyla Locey, ADMINISTRATOR & HOSTESS
Robert and Neyla were wed in January of 1985, and immediately began their service to the Body of Messiah. Going back a little, Robert grew up in south Georgia with 5 sisters, his father and mother.   Neyla, was born in Colombia, South America, and came to Georgia at a young age with her mother, 2
sisters and a brother. Her family spent a lot of time with the church and everything centered on learning the Word and honoring the Father through His Son. Robert's path took many turns. Raised with the dangerous freedom that comes from a concept that there is no absolute right and wrong,
many dark paths can be taken before finding the truth. By the time Robert and Neyla joined in their journey as man and wife both were committed to the Messiah and to the entirety of His Word as their guide through this life into eternity.
Life took them many places that included 22 years of military
service, multiple combat tours for Robert while Neyla held things together at home, and over 10 years of County Government service working with courts and legislators throughout the state of Tennessee.
  

At the end of 2015 Robert left secular professions behind to begin full-time employment with a global
Messianic ministry they had joined a few years before. Robert and Neyla poured themselves into building this ministry and its reach to embrace many who were wandering and lost, knowing there was more to Scriptural Living than only what's found in the New Testament (B'rit Hadasha).
After 6 years they departed that ministry in obedience to the Father's prompting them through the Ruach haKodesh (Holy Spirit) and Robert began Life Coaching briefly, while waiting for the Father to reveal the next step. This was at the beginning of 2019.  After the second meeting in Cleveland, the Locey's met with the Cloud's to talk about the vision Bill was given to begin a congregation. As two old Georgia Boys talked and tried to get to know one another, their wives were laying out the plans for the
first Feast Celebration and beyond for this new branch of the Kingdom.
For administrator or counseling questions: robert@jacobstent.org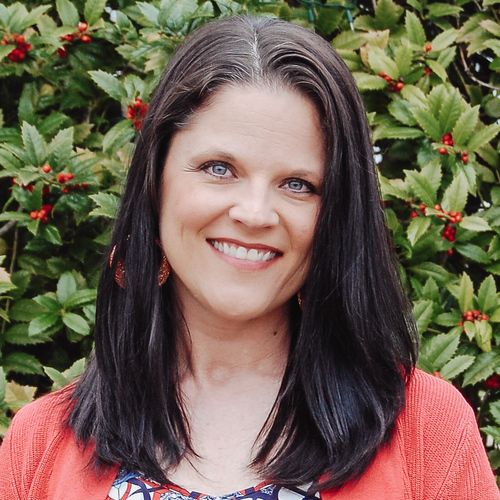 Heather Baker, Finance Officer
Heather is a wife and mother of four girls. She has been with Jacob's Tent since our very first service, and is passionate about her JT family, as well as our livestream family
Heather comes to us as our Finance Officer after a 14 year tenure with Edward Jones. At Edward Jones, she worked as a Sr. Client Administrator where she helped clients with their Retirement funds, estate planning, education planning, as well as event planning for educational seminars.
Heather is a graduate of Baptist Memorial College of Health Sciences where she earned her Bachelor's Degree of Health Sciences with a major in Radiation Therapy. She worked as a Radiation Therapist up until her first daughter was born.
When Heather is not serving at Jacob's Tent, she enjoys hanging out with her family, and working in her garden.
Please feel free to reach out to Heather if you have questions about your giving via any of the online giving platforms, in person giving, or mail correspondence at heather@jacobstent.org or call (423)
584-0377.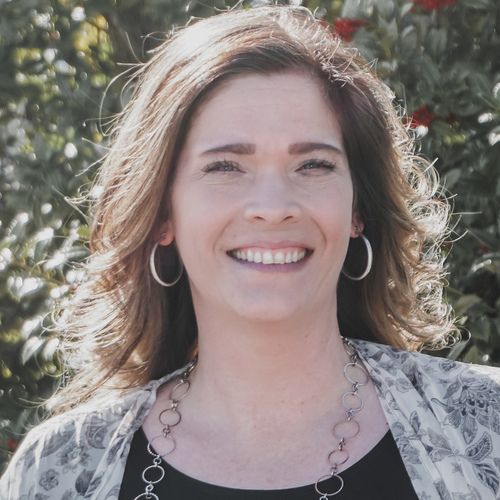 Laura Fulwood, Administrative Assistant
Laura is a wife to Adam who is the head of our shofar choir. She is mother to 3 adult children and a daughter to Bob and Marlene, who are also a part of our local Jacob's Tent family. Laura recently graduated her youngest child from high school after homeschooling all of them throughout their childhood years. During her 18-year homeschooling journey she served the local homeschooling community as a co-op teacher and an event planner for various educational and recreational classes, activities, parties, etc. She also has previously served the Body of Messiah in other congregations as a children's/youth performance dance leader and activities planner.
Laura has been a believer and follower of Messiah since childhood. Her eyes were opened to Torah and the Hebraic roots of our faith in 2001.  A big part of the reason she and her family moved to the Cleveland area in 2005 was to be a part of a previous congregation led by Bill before he went on the road, so she has a huge heart for everyone feeling drawn by the Father to be a part of our local community here at Jacob's Tent. In the very early stages of the birth of Jacob's Tent Laura was led by the Spirit to be a part of the amazing family the Father was creating. She joins our team standing in agreement with the vision that the Father has given Bill and Beth in leading Jacob's Tent in Spirit and in Truth. Laura has a passion for seeing others grow in their faith walk and seeks to use her experience in serving others to serve His Kingdom. Her desire is to see our community become a place of hope and healing for all who become a part of the Jacob's Tent family, both locally and via livestream.
Laura is the first point of contact you will have through email or phone. She will primarily be the one who ensures that you get connected to the right person/place. Please feel free to contact her with any general questions at info@jacobstent.org or at (423)458-7159. When calling, please be sure to leave a message to help her better direct your needs in the nature of your call.