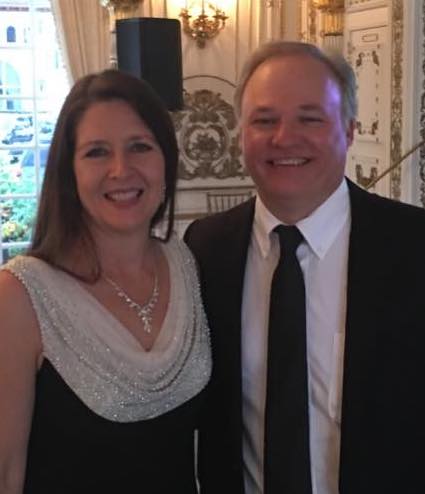 Bill & Beth Cloud, Shepherds
Bill and Beth grew up in the same south Georgia town, went to rival high schools and lived just a few doors apart when they first met. Their life together officially began in March 1986, and in early 1988 they started a family with the arrival of their firstborn, Brandon. Their second son, Nathan, would follow two years later.
The trajectory of their life really began to change in September 1988, when Bill decided it was time to straighten up and live right. They began attending a church in Deland, FL, and it was here that the importance of Israel and the Jewishness of Jesus was first revealed to them. In 1990, Bill was given the opportunity to attend the Feast of Tabernacles in Jerusalem and participate as part of the worship team. Upon returning home, he and Beth began to study about the Hebrew Roots of Christianity; they began hosting Shabbat meetings, Hebrew classes and teaching to others what they were learning about their faith.
In 1997, the four Clouds moved to Tennessee and settled in Cleveland, where Bill began working for Perry Stone's ministry, Voice of Evangelism. During his tenure there. Bill's understanding of Hebraic concepts, including the language, was exposed to a much larger audience and resulted in invitations to speak at various churches and conferences. By early 2000, it was apparent that God was calling the Clouds to step out of their comfort zone and into the world of full time ministry. In May of that year, Shoreshim Ministries was born.
Since then, the Clouds – now seven members strong: Alan (born in 2003), Allison (born in 2005) and Melody (married to Brandon in 2018) – have traveled across the country and back many times, as well as to other nations, encouraging thousands to return to the roots of their faith. The message God birthed in them over 30 years ago has been proclaimed on the airwaves, through print media and in countless meetings, large and small, from coast to coast.
In February 2019, God once again called the Clouds to step out of their comfort zone. They began hosting meetings in Cleveland, and Bill curtailed his travel. In June 2019, they, along with their children and many local believers, established Jacob's Tent. It is here that they will continue to share the message that has forever changed their lives, in the belief that it is continuing to change the lives of others.
Brandon & Melody Cloud, Worship Leaders