13oct(oct 13)6:00 pm20(oct 20)9:00 amJacob's Tent Sukkot 2019

Event Details
Celebrate Sukkot with Bill & Beth Cloud and the Jacob's Tent family.
We will congregate for the feast of Tabernacles from October 13 – October 20, 2019 at Hornsby Hollow Campground, situated along Watts Bar Lake. Space is limited, so make sure to secure your spot today. For those who will not be camping with us, we have secured cabins and Lodge rooms just a mile down the road at the Euchee Marina and Campground.
Beth and I, along with the entire Jacob's Tent family, are looking forward to our first-ever Sukkot celebration beginning on Sunday, October 13, 2019. Our camp site at Hornsby Hollow Campground is located in Ten Mile, TN, approximately one hour north of Chattanooga and one hour south of Knoxville. The campground, as well as Euchee Marina (cabins and lodge rooms), is situated along the shores of beautiful Watts Bar Lake. We are thrilled that you are considering spending this appointed time with us as we gather to honor and worship our Creator. Once you arrive, we will do all that is within our power to ensure that your experience is a pleasant one. All we ask is that you come with a good attitude and a heart willing to worship and serve our King. You will find registration information below. Hope to see you soon.
Blessing and Shalom,
Bill & Beth Cloud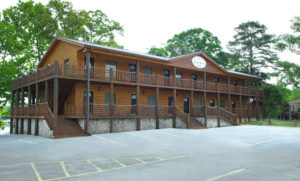 The Lodge at Euchee Marina
REGISTRATION INFORMATION
All attendees MUST register through Jacob's Tent and NOT through Hornsby Hollow or Euchee Marina. Admittance to our gathering will be granted only to those who register ONLINE through our registration site. DO NOT BOOK WITH EITHER OF THESE ESTABLISHMENTS IF YOU ARE PLANNING TO ATTEND OUR SUKKOT GATHERING.
Please refer all questions to our office at 423.559.1177 or email beth@billcloud.org. DO NOT CONTACT HORNSBY HOLLOW CAMPGROUND or EUCHEE MARINA; they will simply refer you to us.
Details about Hornsby Hollow and Euchee Marina, including directions, are available at the appropriate web site listed below.
https://hornsbyhollowcampground.com/
http://www.eucheemarinaresort.com/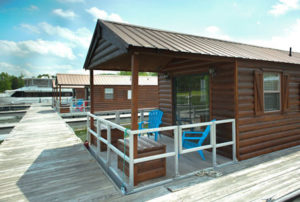 Floating cabins at Euchee Marina.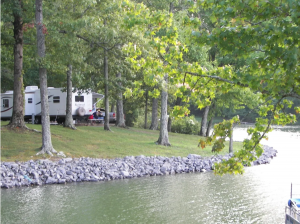 Pavilion area at Hornsby Hollow campground.
Time

13 (Sunday) 6:00 pm - 20 (Sunday) 9:00 am
Location

Hornsby Hollow Campground

379 Hornsby Hollow Campground LN